Health Pass instructions (from 21 July 2021)
In accordance with government directives in force from 21 July 2021, you will now have to show your health pass at the entrance to Tripostal and Gare Saint Sauveur.
For all persons aged 18 and over from 21 July and 12 and over from 30 August, the health pass must be presented and takes the form of a QR code:
– To import into your application TousAntiCovid-Carnet
– or to be printed from Ameli.fr
For the international public :
Please present your European Health Pass via the application of your country of residence or print the CR Code via the corresponding website.
How to obtain this health pass? Via :
A complete vaccination schedule
Or a proof of a negative test less than 48 hours old (PCR or antigenic)
Or a positive test result showing recovery of Covid-19, more than 11 days old and less than 6 months old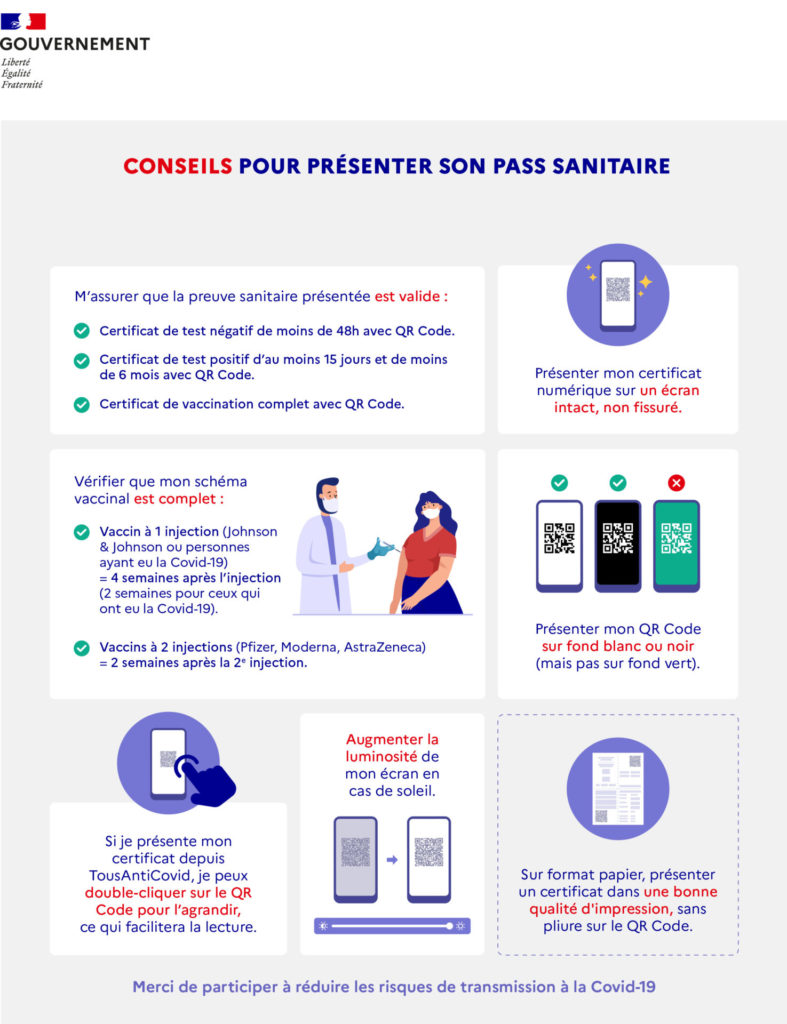 Please note, pass verification may increase access time slightly.
Reading the QR Code on your application or document will only give us access to your identity and date of birth, with no other confidential data.
The validity of the pass is determined by the only message displayed on the screen: valid or not valid. No personal data will be stored and this device has been validated by the CNIL.
Non-compliance with this protocol related to the health pass will result in the refusal of access to Tripostal and Gare Saint Sauveur.
The lille3000 team is listening to you and is happy to welcome you soon in the respect of sanitary instructions.
---
Due to the health context and the rules in force (as of 19 May 2021):
> Wearing a mask is strongly recommended from the age of 11 in the Tripostal.
> Please keep your distance
> No cloakrooms or lockers
> Prams, luggage and other bulky objects are not allowed in the exhibition. Please bring your own baby carrier.
> Hand disinfection is compulsory at the entrance to the site. Hydro-alcoholic gel is available throughout the exhibition.
> You may be asked to take a temperature reading to enter the building.
> The lille3000 association reserves the right not to allow access to any person who refuses to comply with the health protocol imposed by official government decrees.