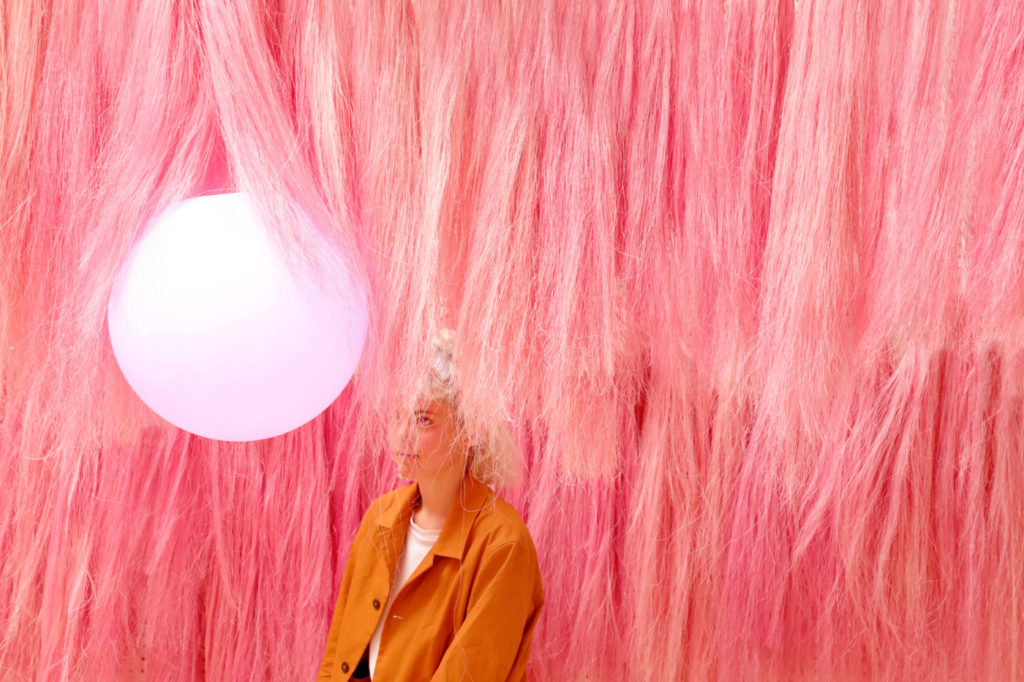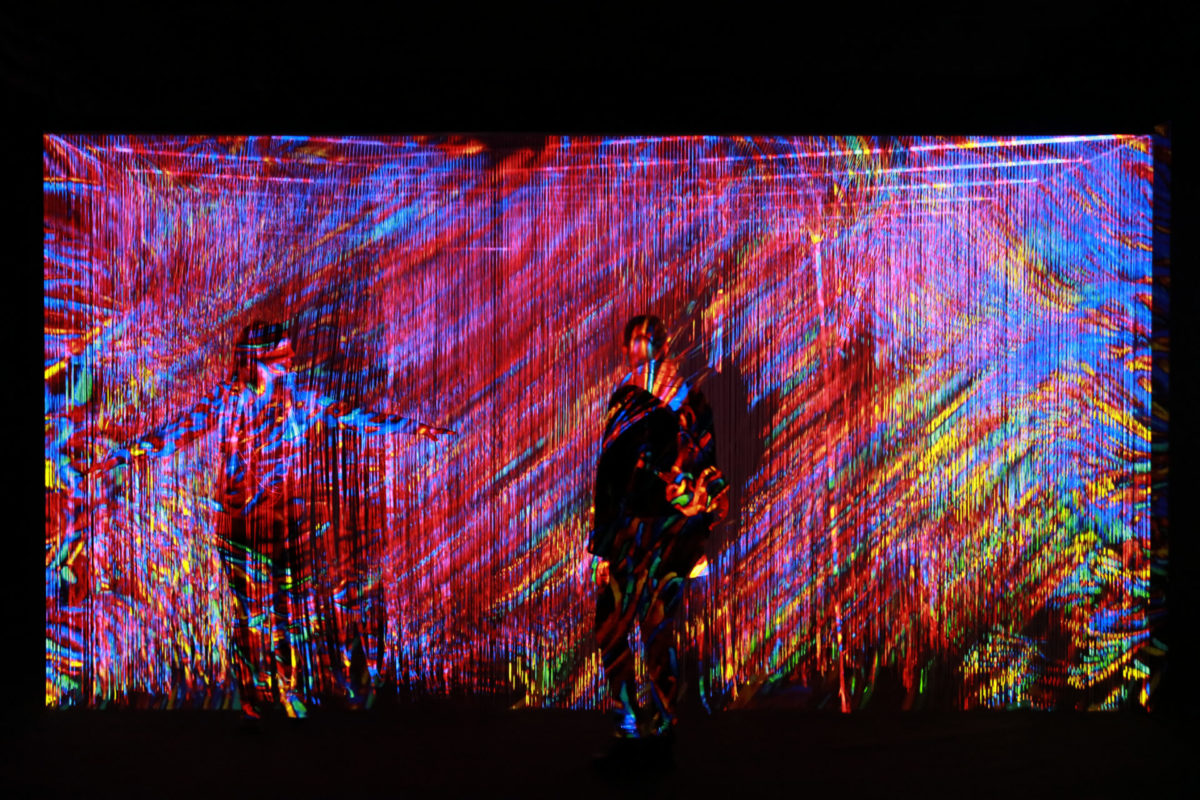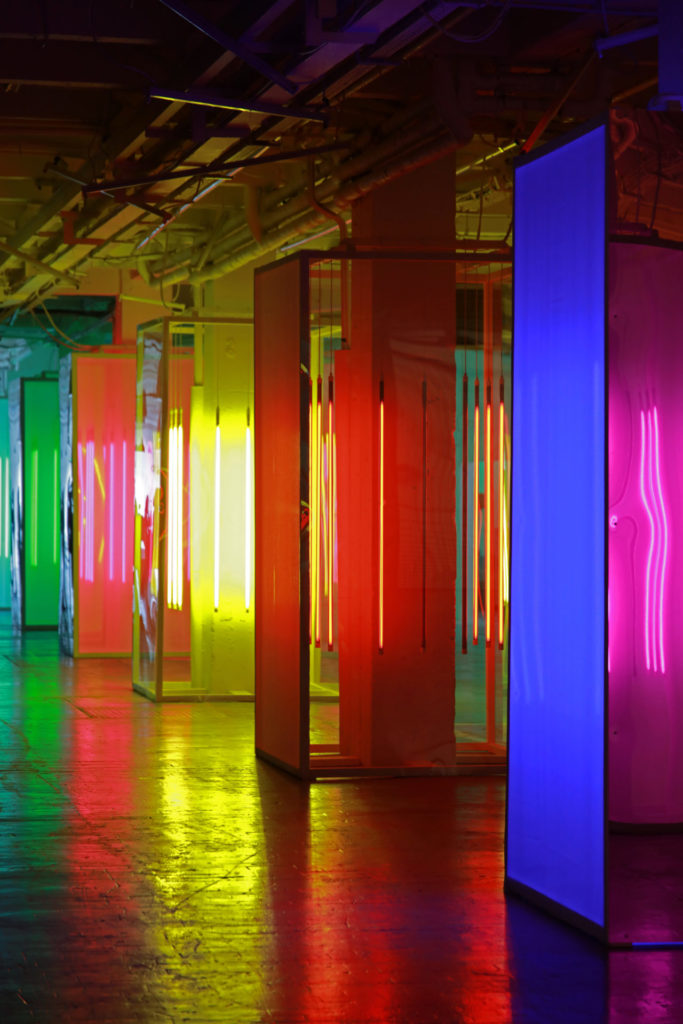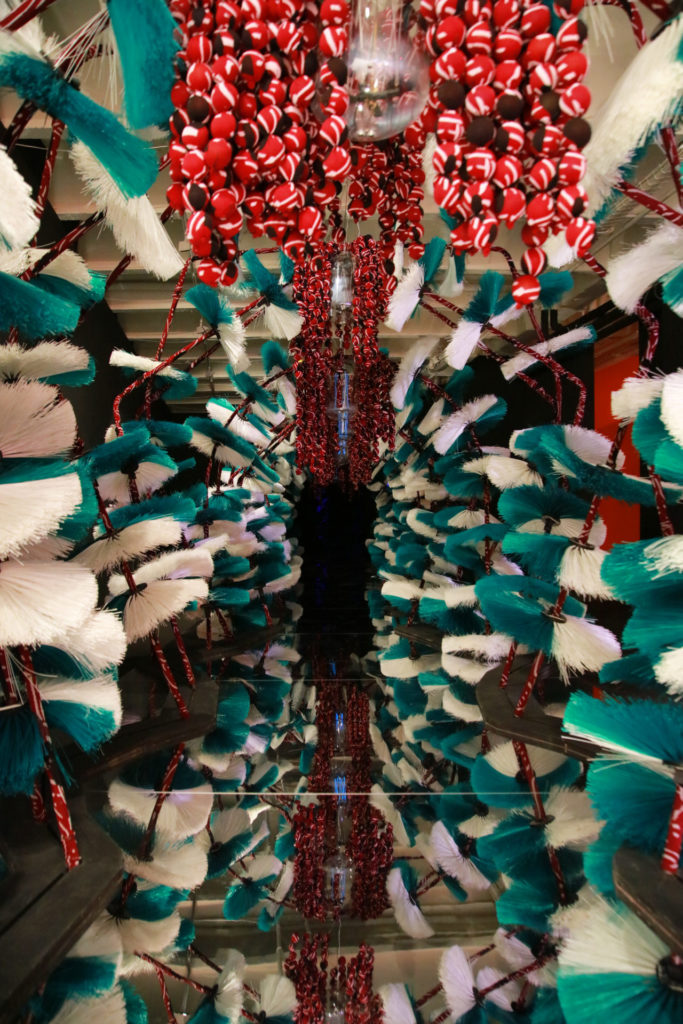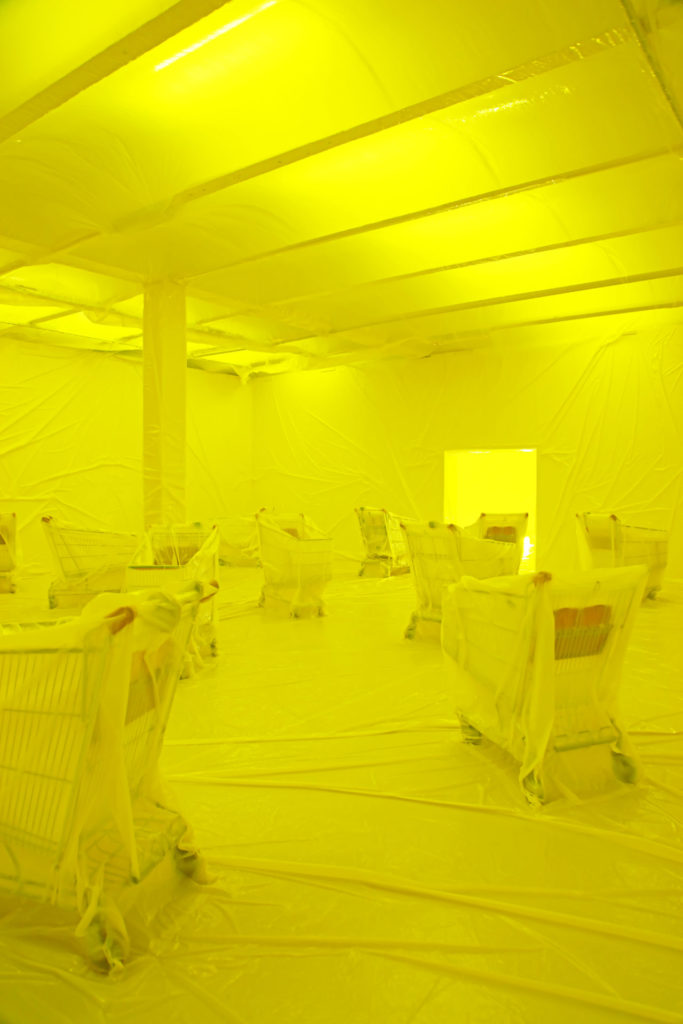 An exhibition that highlights the bold new use of colour, seen as a bridge between the past and the present.
The exhibition Colors, etc., at the Tripostal in Lille, invites us to question our relationship to colour. It puts all our senses on alert and invites the visitor to explore, feel, smell and hear colour through a series of immersive installations. Can we feel a colour, can we associate a smell with a colour, can we hear a colour…? You will find the answers to these questions by visiting the exhibition Colors, etc.
Many artists and designers were invited to create an 'in situ' installation focusing on different aspects of colour; light and colour, sound and colour, psyche and colour…
Part of the exhibition is co-organised with the Design Museum Gent. In the Kleureyck exhibition, the starting point is Jan van Eyck's masterful use of colour, revealed in all its splendour during the restoration of the Ghent altarpiece. By using oil paint and transparent and coloured varnishes, van Eyck was able to create new shades of colour, clarity and saturation in his works. His creative use of colour was the starting point for the work of the national and international designers selected for this project. Each of them has a particular affinity with the notion of "colour".
At the Tripostal, we find several installations presented in Ghent, including more than 100 objects that make up the "Pigment Walk". The visitor is invited to consider design in all its forms… and all its colours.

Curator: Siegrid Demyttenaere, in collaboration with Sofie Lachaert.
In partnership with Design Museum Gent.

WITH: Alissa+Nienke, Atelier NL, Dawn Bendick, Leonardo Betti, Lynne Brouwer, Caroline Cotto, Simone Doesburg, Patricia Dominguez, Foam Studio, Navine G. Khan Dossos, Nienke Hoogvliet, Hella Jongerius, Anish Kapoor, Asif Khan, Fernando Laposse, Color LB / School of Arts KASK, Georg Lendorff, Lucas Maassen, Studio Maarten Kolk & Guus Kusters, Christien Meindertsma, Mischler'Traxler, Jordan Söderberg Mills, Penique Productions, Pinaffo Pluvinage, Studio Plastique x Wonderglass, Klaas Rommelaere, Studio Rens, Kevin Rouff, Judith Seng, Six n Five, Wang & Soderstrom, Studio Thusthat, Tabulatopia (De Onkruideniers, Céline Pelcé, Marente Van der Valk), Thomas Trum, Nick Verstand, Henrik Vibskov, Brendi Wedinger, Liz West, Zeitguised ..
AND MORE THAN 100 DESIGNERS FOR THE "PIGMENT WALK".


The Tripostal
Built in the 1950s to sort the mail of the Lille Metropolis, then converted into a cultural venue for Lille 2004, European Capital of Culture, the Tripostal has become a major space for contemporary creation.

Without being an art centre or a museum, it is a place of art and life, located in the heart of the city, between the Lille Flandres and Lille Europe stations. It has three floors of 2000 m² each, which gives it excellent scenographic flexibility. It is also a performance and party venue, with a children's area, a shop/bookshop and a bar/restaurant.
Among the major exhibitions hosted by lille3000 in recent years, let's mention The Silk Road / Saatchi Gallery in 2010, Happy Birthday / Galerie Perrotin in 2013, Secret Passions / Flemish Private Collections in 2014, Seoul, vite, vite & You have to change your life in 2015, Performance! / 40 years of the Centre Pompidou"in 2017 or Eldorama in 2019.